Diner Dash Tips & Tricks
Diner Dash is an addictive time-management game. There are several versions of it, the fourth of which is Diner Dash Hometown Hero.
The Hometown Hero provides 50 levels of fun, challenging game play.
In Diner Dash, you must seat customers take their orders, and serve them as quickly as possible. To download a free trial of the game, check out the safe download at Big Fish Games.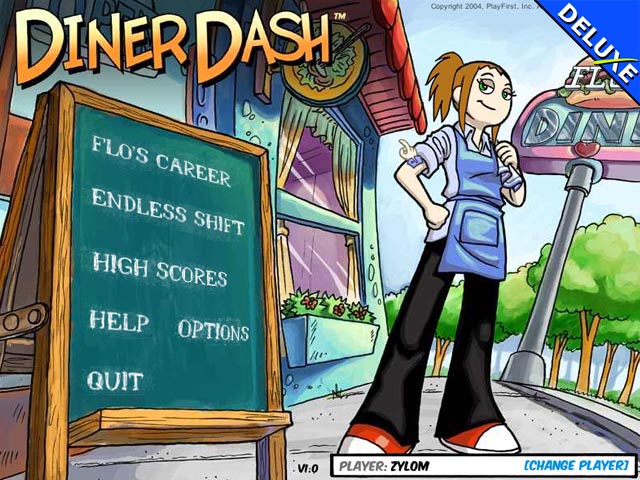 Tips and Tricks for Hometown Hero: Chaining for Extra Points
There are several ways to win each level. There are several different ways to gain extra points, so you must decide between them.
You get extra points in Diner Dash by seating people in chairs that match the color of their outfit. You also gain extra points by "chaining," which is performing the same action several times in a row.
To take advantage of chaining, try to wait until several customers are in line and then seat them all at once. Try to take their orders all in a row, as this will win you lots of extra points.
You should serve their food all in a row too. Try to take their checks in a long chain, and then clean up the tables in a chain. Usually it is okay to leave some people waiting in line while you let the first round of diners finish up.
Tips and Tricks for Hometown Hero: Using the Podium
Since you are making people wait in line while you finish up with each round of diners, before you seat the people waiting in line, use the podium to increase their happiness.
Using the podium in Diner Dash will also win you some extra points, so take advantage of it.
Sometimes you can use the podium before cleaning up from the last diners. Then, clean up and place flowers on the table if they are available, and use the podium again before seating the new customers.
Tips and Tricks for Hometown Hero: Characters
In Diner Dash Hometown Hero there are several different types of characters. Some of them make noise, such as families with babies and teenagers.
Others are especially intolerant of noise, such as celebrities, bookworms, and critics.
Try to keep the noisy groups away from those who are especially bothered by noise. If they get too irritated, they will leave the restaurant without paying, and you will lose points.
Celebrities tip well, but are very impatient. They will increase the patience of everyone else in the restaurant, but you will lose a lot of points if the celebrities leave. Give them priority service, make sure they are happy.
Good luck, and have fun playing Diner Dash!